Wednesday Warriors is glad to welcome our first ever guest to the show this episode! Bryton joins the warriors this week to chat about the Green Lantern and offer his clearly wrong opinions about everything comics.
After having watched
Green Lantern's First Flight
with a dude posse, the podcast gets into the discussion about Green Lantern. Everything from Rebirth to Blackest Night, we try to cover the gamut of the Geoff John's carefully crafted universe of the Green Lantern.
Download the podcast now and enjoy! Now for the picks of the week!
Bryton's Jeremy Bastian
Commission
also check out Sean's
Jeremy Bastian Hellboy Commission
Sean's Pick:
The Nobody
If you liked Blankets, or any other of Craig Thompson's work, then check out The Nobody. From the same writer and artist as Essex County, Jeff Lemire. A modern take on the invisible man's story. He also has a new series from Vertigo coming out that is advertised in nearly all of vertigo's titles coming out this week with an 8 page preview called Sweet Tooth. The story about a young man journeying through the devastation in a post apocalyptic world
with antlers?
Creators: Jeff Lemire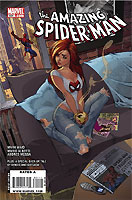 Sean also thinks Spider Man #601 is the hottest cover ever printed and J. Scott Campbell's Mary Jane Watson's forlorn face is just too rawr for words. I say its just because of the of Mr. Campbell's amazing ability to draw bewbs.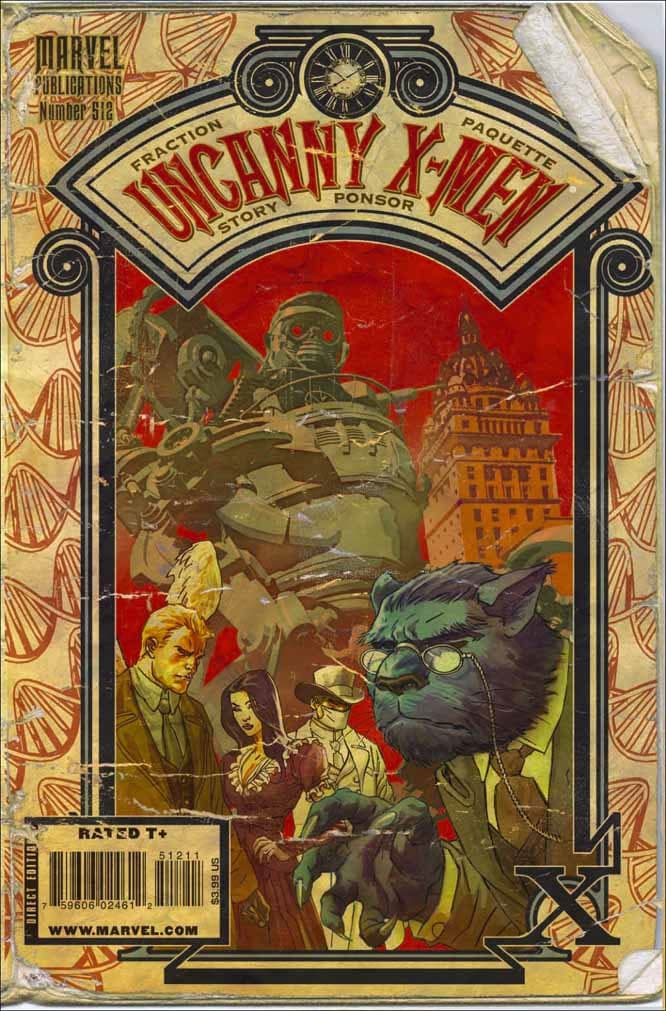 Henny's Pick:
Uncanny X Men #512
Henny has been pretty critical of Matt Fraction's work on the X-Men up to this date, but has finally deemed an X-Men book worthy of puttin' on your hold list once again! I for one couldn't be happier about it. Follow Beast and a band of misfit scientists on a scientific exploration journey back to the year 1906 into the bustling San Francisco Bay area to gather a blood sample from each of the parents of the very first mutant! Make Mine Marvel! I picked up the title as well and have to say it was pretty worthwhile.
Creators: STORY BY: Matt Fraction / ART BY: Yanick Paquette, Karl Story
Bryton's Pick:
Scott Pilgrim
Scott Pilgrim is a 23-year-old slacker who lives with his gay room mate (a non-sexual sugar daddy) and is dating 17 year old girlfriend named Knives. He's trying to clean up his act to land a girl named Ramona. A delivery girl for amazon.ca who cruises around on rollerblades. She's dated a series of evil guys in the past though and in order to date her he has to defeat her 7 evil boyfriends! Its a very gaming-centric comic.
The Scott Pilgrim series has been optioned by Universal. They plan to make a movie version called Scott Pilgrim Vs. The World. It will be live-action (not animated). Edgar Wright will direct. He and Michael Bacall are writing it, based on the entire series. Michael Cera and Mary Elizabeth Winstead will star. The first day of principle photography is March 30th, 2009.
(imdb)
Creators: Brian Lee O'Malley
Jonas' Pick:
Powers
In Powers, Superpowers are pretty common and it follows the story of two detectives, Christian Walker and Deena Pilgrim, police officers who are devoted to cases that involve people with super powers. In the first trade paper back, the two detectives are set out to solve a mystery of who killed the towns most beloved of all superheroes. Its a pretty awesome cross between a crime and a superhero novel taking the best (and worst) from both genre's and mixing them up into one amazingly executed series.
Creators: STORY BY: Brian Michael Bendis / ART BY: Michael Avon Oeming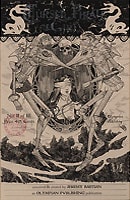 John's Pick:
Cursed Pirate Girl #2
Although it may not technically be out this week or even available at most shops, (#2 was on sale at Comic-Con) John cannot recommend this book strongly enough. Jeremy Bastian's technical style is masterful. He doesn't remember ever seeing anything as amazingly detailed and incredibly well thought out visual storytelling in any other medium. Follow Cursed Pirate Girl as she travels to the bottom of the ocean with a parrot to gain entry to the Omerta Seas where her father an unknown pirate capitan is defiling the seas.
Creators: Jeremy Bastian